Høglund
Automation Systems, Power Management Systems, LNG Fuel Systems
Contact For New Buildings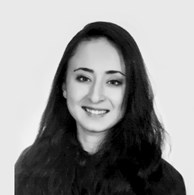 Contact For After Sales (Spares & Technical Services)
Høglund Marine Solutions provides marine technical services, specializing in system integration. They make solutions that you can rely on wherever you are, and offer 24/7 remote support to give their users peace of mind.
Høglund designs their systems around the life of a ship, rather than a throwaway technology cycle, so you'll be able to rely on their products in 15, 20 years' time. We also support you, from installation onwards, to make sure that systems function optimally throughout their lifetime.
At Høglund, they are committed to creating smarter, cleaner, more efficient ships – offering our customers new levels of performance and reliability, while protecting the environment for future generations.
Their number one priority is to create systems for smarter, cleaner, and more efficient ships. Based on their unparalleled level of expertise and experience in the field of maritime electrical engineering, they offer automation, gas handling, and power solutions for any vessel type.
Automation Systems
Høglund IAS is highly flexible marine automation solution, designed to meet the complete range of alarm and control tasks on-board all types of vessels.
Høglund IAS is user-friendly and easy to configure. Through their in-house developed bulk data manager tool, Høglund is able to convert the vessels IO list directly into a complete project file. With this tool, together with their marine library and in-house developed programs, they can complete the engineering phase of a projects with thousands of I/O in a few days. This makes Høglund highly flexible and enables us to take on any marine project, no matter the size or time span.
Power Management Systems
Høglund PMS performs all normal functions necessary to handle the power generation and main distribution on the vessel, such as: controlling the generators, synchronizer, governors and main switchboard breakers.
Høglund Power Management System (PMS) is known worldwide for its adaptable functions, trustworthy logic and user-friendly operator interface. It may be integrated together with our IAS solution, or installed separately as a standalone system.
LNG Fuel Systems
Høglund FGSS is a fuel gas supply system designed to deliver gas to any consumers onboard gas-driven vessels. With a Høglund FGSS the full range of required gas delivery pressures can be achieved to cover any marine gas engine currently in the market, from small generators and boilers to large main engines.
www.hoglund.no