Alconza
Main Propulsion Electric Motors and Generators
Contact For New Buildings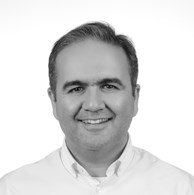 Contact For After Sales (Spares & Technical Services)
Alconza, as original equipment manufacturer (OEM) designs and manufactures electric motors and generators for vessel's main propulsion, maneuvering and generation plant since 1962. Based in Berango (Bizkaia, Spain), Alconza provides customized solutions adapted to each customer needs and vessel's operating profiles, always ensuring top quality, equipment durability and reliability.
Focused on assuring low fuel consumption and high efficiency levels, Alconza follows different approaches, from well-known technology as are induction motors and generators (both synchronous and asynchronous), to permanent magnet disruptive solutions.
Backed up by its Customer Service team, Alconza supports its customers and products during its entire life cycle. The company guarantees international coverage available 24h / 365 days and can both assist and conduct equipment commissioning, installation or FAT/HAT/SAT procedures. Additionally, Alconza offers predictive and preventive maintenance, warranty extensions, remote support, original spare parts and technical trainings.
Alconza's corporate culture is distinguished by putting people, know how and proven track record as the core of the project, which makes the company outstand from standard equipment manufacturers and continue to be a reference in the marine industry.
www.alconza.com