Hydroniq
Pleat Coolers, Plate Coolers, Rack Coolers, Tube Coolers
Contact For New Buildings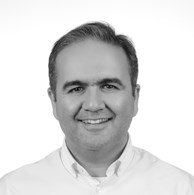 Contact For After Sales (Spares & Technical Services)
Hydroniq Coolers AS (former name, Sperre Coolers) was established in 2012 and it is owned by the holding company; SMV Invest, former Sperre Mek. Verksted AS. In the past the company were a part of the Sperre group of companies, among other Sperre Industri which over decades has been well known for its starting air compressors. The company Sperre has been producing heat exchangers for marine and land based industry since early 1970's.
The product portfolio for Hydroniq Coolers today consists of the Hydroniq Rack cooler and Hydroniq Pleat cooler, as well as the long existing shell and tube heat exchangers. Manufacturing of all the products takes place at the existing premises at Ellingsøy in the municipality of Ålesund, Norway.
The company's main focus is on the marine sector, in addition to power plants and barges. With modern maintenance friendly and low energy consuming products, linked to a strong sales & service organisation with agents worldwide, it is expected a strong growth of the company.
Pleat Coolers
With the Hydroniq Pleat coolers in a variety of sizes we can offer effective solutions for central cooling, auxiliary, and various combinations of engine cooling.
Maintenance involves dismantling, high-pressure cleaning, and assembly of a few robust elements that are easy to get watertight again.
Plate Coolers
Testing has shown that the plates from Hydroniq-SonFlow's heat exchangers have a thermal efficiency that is up to 15 percent higher than other similar plate heat exchangers from competing companies. The design of the plates also means that the plates are suitable even for high operating pressures.
Rack Coolers
The Hydroniq Rack cooler solution provides the benefits of both box and plate coolers – without the disadvantages of either system
Key features of a Hydroniq rack cooler:
Unique maintenance friendliness
Constant and efficient cooling
Saves space in engine room
Tube Coolers
Hydroniq has specialized its production of heat exchangers to enable customized solutions based on standard heat exchanger models. Hydroniq offers more than 200 standard models of shell and tube heat exchangers with cooling surfaces from 0.2 to 350m2.
www.hydroniq.no