Jason
External FiFi Systems, Dispersant Systems
Contact For New Buildings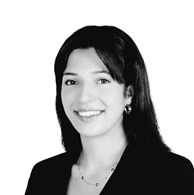 Contact For After Sales (Spares & Technical Services)
JASON'S customer-oriented approach to firefighting solutions and its vertically integrated component supply has earned the reputation of being an adaptive, flexible partner in marine construction and outfitting.
By maintaining open channels of positive communication with its customers, Jason has been able to implement timely and pertinent product improvements, new features and other changes to keep its solutions at the forefront of marine firefighting technology.
Jason Engineering offers global sales and service support through their network of qualified partners.
Since 1974, Jason has offered a wide range of firefighting solutions for FiFi I, II and III. In addition, the Jason portfolio features telescopic masts, dispersant solutions and tailor-made engineering solutions for our customers.
External FiFi Systems
With the acquisition of the Aker Kværner Subsea FiFi department in 2007, Jason Engineering incorporated the ability to design and manufacture all key elements of ship-sets in-house such as fire monitors, fire pumps and transmissions as well as electric/hydraulic control, all of which comply with class notations.
Dispersant Systems
Dispersants are a recognized method of combating oil spills at sea. Swing and hanging spray booms of varying solutions, length and quality has previously been attempted fitted onto the vessel to the supply and variety of emergency vessels. Studies / research done particularly by SINTEF Materials and Chemistry in Trondheim, have shown that these simple dispersant systems have rather limited effectiveness. Jason Engineering has developed, with chemistry expert advice from SINTEF, a system with a hydraulic operated support beam and associated twin manifold with spray nozzles.
www.jason.no