Macgregor
Cranes, Winches, RoRo Equipment, Hatch Covers, Lashing Systems, Bulk Handling, Self-Unloaders
Contact For New Buildings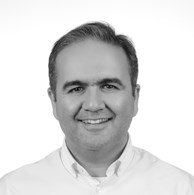 Contact For After Sales (Spares & Technical Services)
MacGregor is a leader in intelligent maritime cargo and load handling with a strong portfolio of MacGregor, Hatlapa, NMF, Porsgrunn, Pusnes, Rapp, Triplex and TTS products, services and solutions, all designed to perform with the sea.
Cranes
There are MacGregor cranes to suit every type of vessel and cargo handling duty, whether your ship is a bulk carrier, container vessel, general cargo ship, tanker or another type of vessel. More than 13,000 MacGregor cranes have been delivered over the past 55 years. MacGregor's extensive portfolio of cranes is unmatched by any other manufacturer. We offer standard cranes with safe working loads from 3 to 100 tonnes and heavy lift cranes up over 500 tonnes.
Winches
MacGregor offers a variety of deck machinery for inclusive of electrical as well as high and low pressure hydraulic winches, safe deck handling equipment and a variety of services to avoid downtime and ensure a long product lifecycle.
RoRo Equipment
MacGregor bow and stern ramps are designed to meet the needs of many types of quays and conditions. Two-tier loading, via MacGregor linkspans and shore ramps, ensure the quickest port turnaround times possible. MacGregor's equipment can be custom-made to suit your specific requirements.
Hatch Covers
MacGregor has a big variety of hatch cover solutions for all type of cargo vessels: Lift-away, Folding, Piggy-back, Stacking, Pivoting, Rolling hatch covers.
Lashing Systems
MacGregor supplies an overall lashing system for each of its customer supplying; loose and fixed container fittings, lashing bridges, lashing mock-up tests and software.
Bulk Handling & Self-Unloaders
MacGregor bulk handling and self-unloading systems enable the efficient transfer and storage of dry bulk cargo.
www.macgregor.com