TeamTec
Incinerators, Ejectors
Contact For New Buildings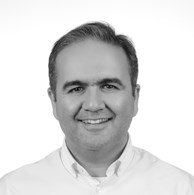 Contact For After Sales (Spares & Technical Services)
Since 1984, TeamTec AS has established itself as a world leading manufacturer of waste incinerators and stripping ejectors. TeamTec products, manufactured by Golar Metal from the early sixties until 1987, are well-known in the marine and offshore industry, and are also used for onshore applications.
TeamTec is continuing a tradition of marine industrial activity at Tangen in Tvedestrand that dates to around year 1700. Today Teamtec is one of the world leaders in marine waste incinerating systems and stripping ejectors to the shipbuilding industry. Today the company proudly supply their fifth generation of incinerators to a demanding shipping and offshore market worldwide.
TeamTec has a long experience in China together with their partner since 1984, Nanjing Luzhou Machine Company Ltd (NLMC).
Incinerators
The TeamTec Incinerators are the ultimate solution for waste treatment onboard vessels, offshore units and onshore facilities. Our vast range of models and versions cover capacities from 190 000 kcal/h to 1 290 000 kcal/h.
Ejectors
TeamTec stripping ejectors (eductors) are jet pumps driven by water or oil supplied from conventional pumps. The combination of high-quality material and skilful construction offers the most effective solution to meet onboard requirements.
Stripping ejectors, which have become standard on most ships being built today, are efficient liquid jet pumps for stripping of:
Cargo tanks
Ballast water tanks
Cargo holds
Engine rooms
Bilge, etc.
www.teamtec.no