Sperre
Compressors-Start Air, Compressors,-Working Air, Air Receivers, Air Dryers
Contact For New Buildings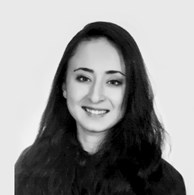 Contact For After Sales (Spares & Technical Services)
Sperre supplies compressed air system equipment at competitive prices from their highly efficient production facility in Norway. Their value chain provides a number of positive synergy effects which enables them to produce compressors in smart and cost-effective ways. The focal point is their high technology and automated production process.
A Sperre solution ensures unique operational reliability and service for the ship, from construction and delivery until the final voyage.
Compressors, Start Air
Air compressors that solve customers' needs have been the main objective for Sperre from the very beginning. For more than 80 years, they have developed their compressors in close collaboration with the most demanding customers around the world.
Right from the start, Sperre has supplied starting-air compressors to all kind of vessels. Today, Sperre compressors are installed on every fifth ship on the world's oceans.
Compressors, Working Air
By launching their own screw compressor, Sperre can now be a provider of total system solutions of compressed air for the engine room on a vessel. That means piston type starting air, screw compressor for working and instrument air and air treatment like dryers and filters.
Air Receivers
Sperre supplies air receivers according to standard drawings, in sizes from 30 to 3000 litres. The working pressure ranges from 7 to 30 bar.
All standard tanks are supplied in both horizontal and vertical configurations.
www.sperre.com