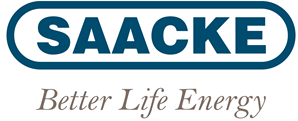 Saacke
Steam Boilers, Scrubbers
Contact For New Buildings
Contact For After Sales (Spares & Technical Services)
SAACKE on board. That means reliable, environmentally friendly and energy-efficient combustion plants for sea-going vessels, offshore plants and LNG tankers. The vast experience in the development, design and construction of new plants and conversion of existing plants pays off here.
SAACKE offers in-depth expertise and efficient order handling from a single source. Each individual combustion plant not only ensures high availability, but also meets the strictest environmental standards. That holds true for standard configurations and for plants with individual and tailored systems.
Steam Boilers
Saacke produces Fired marine steam boilers in vertical, water tube, D-type, horizontal three-pass and vertical two-pass executions.
Scrubbers
The SAACKE hybrid multi-stream exhaust gas cleaning system can be connected to main and auxiliary engines as well as boilers. After the combustion process the exhaust gases are routed to the wash tower inlet which routes the exhaust gas to the lower part of the wash tower. Wash water spray nozzles lower the temperature of the entering exhaust gases and form the first stage of SOX removal (quench). From here the exhaust gases flow upwards through the main tower body passing a packed bed reactor which is sprinkled with sea water from the top. In this second stage of SOX removal the desulfurization process is completed. The result is more than 99 percent sulphur separation.
www.saacke.com