Bohamet
Windows, Watertight doors
Contact For New Buildings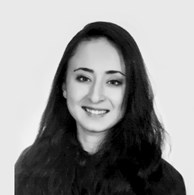 Contact For After Sales (Spares & Technical Services)
BOHAMET S.A. is a world leader in the shipbuilding industry by providing windows and doors in different sizes and shapes for all types of vessels (commercial, navy, special purpose, yachts). Over thirty years of experience enables Bohamet to meet the specific requirements of their clients, among which are the largest shipyards in the world. With their long experience, Bohamet is able in a very dynamic way to conduct the installation work throughout the world. Bohamet has modern equipment and close-knit, trained team of technicians ready to unusual heavy challenges.
Windows
Bohamet produces windows in with different raw materials (steel, stainless steel, aluminium, brass); all the constructions are complying with the requirements of all major international classification societies and according to ISO standards. The windows can also be fitted with blinds, storm covers, blinds, opening limiters and mosquito screens.
In addition to the portholes and windows, they also produce window boxes (optional telescopic, fire-rated), wipers and various glazing. Glass – depending on customer needs – can be standard monolithic with thickness up to 25mm, toughened, laminated, electrically heated, thermally isolated, bullet-proof, sound-proof, clear or tinted.
Doors
BOHAMET S.A. also manufactures a wide range of marine doors and hatches for commercial, navy vessels and for luxury yachts. Bohamet successfully provide classified or non-classified light constructions for accommodation spaces and other interiors of cruisers, offshore platforms etc. They also supply external heavy doors (made of steel, aluminium, GRP), like watertight, weathertight and spray tight doors in all executions. Doors are GL, DNV, LRS, BV, RINA and ABS approved.
On request Bohamet can engineer, produce and supply windows and doors for all special applications, like shell doors, tender, ROV hangar doors, bulwark doors, elevator doors, hatches. Bohamet Service Department offers worldwide delivery and service of installation for their products, mainly windows, doors, manholes, wipers, aluminium joinery. Bohamet also offers extensive technical support for the preparation of new orders (measurements on board) and troubleshooting complaint.
www.bohamet.com