Desmi
Engine Room Pumps, Helicopter Fuelling Systems
Contact For New Buildings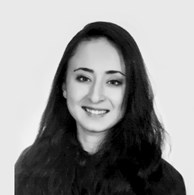 Contact For After Sales (Spares & Technical Services)
DESMI is a global company founded in 1834 and one of Denmark's oldest companies and they are proud of having a long history supplying good, reliable solutions, maintaining an innovative approach and utilizing the opportunities on the global market.
Engine Room Pumps
DESMI offers more than 100 types of pump designs and variations, covering all applications of the engine room, ensuring that you will always get the right pump for the job. The pump range covers centrifugal pumps and gear pumps. All DESMI pumps are designed for high efficiency and lowest possible power consumption.
DESMI designs and builds liquid handling solutions used by merchant vessels, yachts and navies around the world. Desmi is an integrated pump system supplier and together with their own extensive range of pump types and sizes, they utilize products from other world class equipment suppliers to complement a customized pump package for any Navy or coast Guard ship.
DESMI offers 3-D drawing equipment to contract requirements – and their project management includes the provision of test certification and Integrated Logistic Support documentation.
Helicopter Fuelling Systems
The DESMI systems are intended for use in both the military and commercial sectors. Desmi is a preferred supplier of systems for fixed and rotary wing aircrafts as well as for ground vehicles and static equipment. Each system is specifically designed for pumping, filtering and dispensing of fuel for military and naval use.
The ship-based helicopter refuelling system is used for pressure and gravity fuelling of aircrafts on board Naval Vessels, and the system is also fitted with a facility to defuel the aircrafts. The refuelling system comprises a pump filter module, dispenser module, and a control system.
www.desmi.com