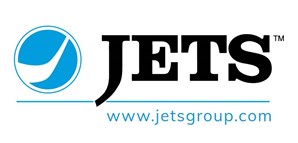 Jets
Vacuum Toilets Systems, Sewage Treatment Plants
Contact For New Buildings
Contact For After Sales (Spares & Technical Services)
Jets™ is a global company that develops, manufactures and sells vacuum toilets, vacuum systems and sewage treatment plants.
Growing up in the Norwegian maritime cluster, Jets™ is now an international and diverse supplier with many land-based and maritime market segments.
Vacuum Toilets Systems
For vacuum toilets, discharge systems and condensate removal systems in supermarkets the renowned Vacuumarator™ pump is the heart of their system.
The unique Vacuumarator™ pump – invented and made by Jets™, is the heart of any Jets™ system. It creates vacuum, macerates sewage and discharges, all in one single-pass operation.
The Vacuumarator™ pump is the most compact and reliable vacuum generator available for sanitary systems. It is highly efficient in transporting any combination of black and grey water under vacuum.
The first Vacuumarator™ pump, invented and patented by Jets™ in 1989, was a revolutionary sanitary solution. Since then Jets™ have continuously developed and refined their technology and expanded the capacity range.
Sewage Treatment Plants
Designers, yards, crews and owners are all benefiting from the unique flexibility of the Ecomotive™ sewage treatment plant.
A modern engine room is required to contain so much machinery that space is at a premium. With its compact size and flexible installation options, the Ecomotive™ plant offers the most space saving solution available.
Biological treatment of wastewater using the MBBR approach is a tried and tested method. The technology is competitive, virtually maintenance-free and gives long operational life.
www.jetsgroup.com