KET Marine
Spare parts and Reconditioning for GEA Westfalia & Alfa Laval Separators and for Heat Exchangers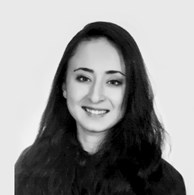 Contact For After Sales (Spares & Technical Services)
The product range KET Marine offers, varies from Genuine & OEM quality separator spare parts for Westfalia and Alfa Laval separators, a complete overhaul and exchange service for separator bowls, to a complete program for GEA Westfalia and Alfa Laval control units.
Furthermore KET Marine supply various applicable components and gaskets for heat exchanger modules as well.
Spare parts
Compatibility for different GEA Westfalia and Alfa Laval Marine Separator Spare Parts
Since the founding of the company in 1985, KET Marine have developed an extensive range of OEM and Genuine quality spare parts that are suitable for GEA Westfalia and Alfa Laval marine separators.
Throughout the course of the company's development, KET Marine spare parts program has grown to an extent that has resulted in a stock amount of over 20.000 different types of spare parts that are compatible with all current GEA Westfalia and Alfa Laval type separators.
Separator Bowls
The range of separator bowls KET Marine have to offer on exchange basis varies from GEA Westfalia OTA, OTB, OSA, OSB, OSC, OSD, OSE and OSF type separators bowls to M-, P- and S- type separator bowls for Alfa Laval.
All separator bowls for GEA Westfalia and Alfa Laval marine separators are hydro tested, horizontally balanced and certified before they are placed in store of exchange pool, allowing for a fast and reliable solution and keeping the down time of customer's separator equipment to a bare minimum.
Separators
KET Marine also offer a complete range of new and reconditioned equipment with the purpose to offer replacement and retro-fit solutions as well.
In order to provide the customers with a professional and reliable solution, all reconditioned separators are overhauled completely according to the original manufacturer standards. Many of the original equipment parts can be refurbished and re-used meaning that for the most critical components of the entire equipment we only use Genuine components.
Heat Exchangers
KET Marine also provide an extensive scope of heat exchanger plates, heat exchanger gaskets for GEA EcoFlex / Kelvion, Alfa Laval and APV heat exchanger units. KET Marine even offer brand new braised SWEP and CBM heaters from stock and also refurbishment of complete PHE packs including crack/dye test, cleaning and replacement of plates and rebuilding the entire units
Control Units
KET Marine provide a variety of exchangeable control units to help the customers to manage their Westfalia or Alfa Laval separator system electronically.
The range of control units KET Marine provide varies from D10 and PLC100 control units through IPC, MARST and EPC control units.
For further information you can download KET MARINE brochure from HERE
www.ketmarine.nl