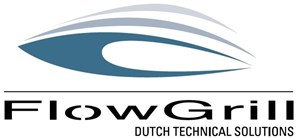 FlowGrill
Grills - Louvres, Storm Shutters, Liferaft Launchers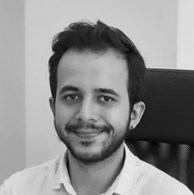 Contact For New Buildings
FlowGrill was incepted in 2004 within JAZO Zevenaar BV. Mr Arnold Woerts first entered into a partnership with a number of leading yacht building yards. It became clear that there was demand for ventilation louvers in aluminium, steel and stainless steel. A great need for specially formed, high-quality ventilation louvers was detected.
This activity proved so successful after a few years that this department was split off as an independent specialist company in 2010, trading under the name FlowGrill BV. FlowGrill is a team of well-trained employees fully concentrating on the wishes in the very demanding luxury yacht construction industry. The aim is to leverage the broad knowledge of modern technical expertise in collaboration with architects, yards and owner representatives. FlowGrill's power is unburdening its customers by offering products in the form of a project. Design, implementation, hull construction, finishing and delivery are the ingredients of turn-key projects, taking into consideration the trends, superior quality and excellent service.
Grills Louvres & Storm Shutters
The basic system consists of a louver with a lamella type from a wide selection. The louver is detachable by using a matching frame. A range of options is available to complement the standard system, including storm shutters, spray shutters, demisters and water traps.
To prevent interrupting the aesthetic lines of the yacht, the lamellas can be placed in any desired angle in a free-hand design. This avoids interference with the architectural design of the yacht. Louvers with rounded corners, futuristic designs or even with 3D forms are possible.
Liferaft Launchers
FlowGrill developed a standard launcher accompanied with a Lloyds type approval. With 10 years of experience and innovation, the system was further developed into a robust, reliable and easily adjustable product, fitting the customer's specific wishes. Many different versions have been delivered.
Suitable for the Viking DK 25 life raft - The system can be manually tested - Launching using a quick-release - can be mounted to a flat or angular surface - Available with a hingeable bulwark- Designed in accordance with the SOLAS standard - Lloyds approved
www.flowgrill.eu