Discom
Exhaust Silencers, Emission Control
Contact For New Buildings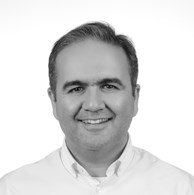 Contact For After Sales (Spares & Technical Services)
Discom's history goes back more than thirty years. In that time their field of work has broadened considerably. Although they started out as a supplier of silencers, they have grown into an all-round specialist in exhaust systems. At Discom, noise limitation and hazardous emissions go hand in hand. That combination of expertise is unique. Integrating knowledge in both specialist fields enables them to coordinate systems precisely. This has all kinds of significant benefits, namely the retention of optimal performance, a more efficient development process, more effective responses to the possibilities and impossibilities during the integration phase and clarity for the customer, who has just one point of contact.
Exhaust Silencers & Emission Controls
Discom's expertise in complete exhaust systems for the commercial shipping sector (inland shipping and seagoing vessels) and navy ships has been built up over three decades. Not only should you expect Discom to provide clear advice on how to keep noise and vibrations in line with the prevailing standards, but also to advise and assist with regulating the emission of exhaust gases. That combination of expertise means you can leave all the aspects of the exhaust system in the hands of a single specialist. This guarantees optimal integration of inlet silencer, exhaust silencer, spark arrestors and mounting elements. Discom is a specialist in both dry and 'wet' (water injected) exhaust systems. Discom also has a reputation of being a supplier with a keen eye for innovative techniques which increase performance or efficiency.
www.discom.eu