Parker Kittiwake
Condition Monitoring of Critical Plants and Machinery, On-site Fuel and Oil Analysis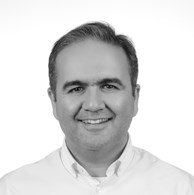 Contact For New Buildings
Kittiwake Developments Ltd was acquired by Parker Hannifin in July 2012. Parker Hannifin are the global leader in motion and control technologies. As part of a group network structure, you can also find product specialisation on emissions monitoring and vibration and acoustic emissions (AE) through their partner sites.
Parker Kittiwake specialise in providing on-line and on-site solutions for the condition monitoring of critical plant and industry machinery. Their sensors and equipment pieces facilitate rapid and informed decision making which helps to keep your machinery running efficiently for longer.
At Parker Kittiwake they pride theirselves on providing their customers with the right blend of technology, expertise and information. This enables you to manage risk, reduce downtime, optimise efficiencies and maximise profit.
Their experience and prestige in the oil, energy and marine industries is unprecedented. They have:
Over 20 years developing on-line and on-site solutions
Over 1000 industrial, military and marine customers
Over 500 specific product lines
3 manufacturing sites and sales offices on 4 continents 
As condition monitoring system specialists, they only supply methodologies that target the earliest stages of fault detection. This ensures that you get reliable and timely results on the critical condition of your plant and equipment before it counts most. With their full range of predictive maintenance options, you are guaranteed to find a specialised condition monitoring system suited to your specific needs. Whether it is for use on-line or on-site, for even the remotest and demanding environments, they have a maintenance system for you.
Used Oil Analysis– Wes offer sensors, kits and even labs dedicated to ensure the proper working of machinery without interrupting working equipment.
Bunker Fuel Testing– By testing the fuel quality at the time of delivery they ensure the fuel abides by density regulations essential for good bunkering practice.
Wear Metals– This includes sensors that report on all aspects of wear generation to ensure you are notified before any impending failure.
Fluid Cleanliness– They monitor any contamination before it has any impact on your plant's performance.
PRODUCTS:
Used Oil Analysis | Cylinder Oil Monitoring
ATR Analyser
The ATR uses the science of Attenuated Total Reflectance (IR Spectroscopy) in a bench top device and removes the anomaly of crew inaccuracies during re-agent mixing, or sample size. It revolutionizes on board testing eliminating the use of reagents, chemical mixing or accurate sample sizes.
Cold Corrosion Test Kit
Parker patent Cold Corrosion Test Kit is a quick, simple to use chemical test that provides an accurate measure of the parts per million (PPM) value of Fe2+ and Fe3+ compounds in used scrape down oil.
DIGI Field Test Kit
The DIGI Field Kit from Parker comes complete with tests for Water in Oil, Total Base Number, Total Acid Number, Insolubles and Viscosity Comparison. This kit provides the ability to test on-site, resulting in convenient routine oil analysis
Ferrous Wear Meter Plus (FWM+)
This unit brings PPM wear metal analysis to on-board vessels. Simple, with no tedious sample prep, it detects iron contamination, reporting directly in industry standard PPM values. Suitable for industrial applications and for use on marine two stroke scavenge oil samples for feed rate optimisation
Fluid Condition Sensor
The FCS (Fluid Condition Sensor) is a multi-parameter sensor and alert system for monitoring oil quality, moisture, temperature and pressure. By tracking changes in oil electrical conductivity, FCS can detect fuel dilution - a common problem in 4-stroke diesel engines.
Liner Scan
Parker designed LinerSCAN to remove the uncertainty of cylinder liner damage resulting from low fuel quality, slow steaming, low sulphur levels, lower oil feed rates and cylinder oil formulation changes.
Metallic Wear Debris Sensor (MWDS)
Parker's latest generation of metallic wear debris sensors provides unbeatable detection performance for both ferrous and non-ferrous metals. It is known in the market that particles result from wear processes in hydraulic and lubrication systems.
Total Ferrous Wear Debris Sensor
Detects total ferrous particle contamination irrespective of particle size with an amazing sensitivity of <1 micron Fe. Excellent for detecting abrasive wear particles. Hundreds of these sensors are in use at sea on scrapedown oil from two stroke marine engines in feed rate optimization programs.
Bunker Fuel Testing | Fuel Condition Monitoring
XRF analyser
The XRF analyser offers the ability to spot check the Sulphur content of fuel oil. The XRF will help shipowners and operators ensure compliance with the latest International Maritime Organization (IMO) regulations for emissions.
Heated Viscometer
The Parker Heated Viscometer is a highly rugged and easy-to-use diagnostic device that provides oil viscosity centistoke results in minutes for fast onsite maintenance decisions. Supplied in a compact case for maximum portability.
Density Meter
The Density Meter provides an on-site fuel analysis lab to help protect assets, improve productivity and increase up-time. Measuring the density of fuel using hydrometers, the Density Meter can be used to confirm the quantity and grade of fuel delivered.
Compatibility Tester
Parker's Compatibility Tester is possibly the most useful tool available for testing fuel oil compatibility and blends. The kit provides a quick tool for engineers faced with the necessity to mix or blend residual fuel oil or wishing to establish the stability of a new bunker delivery.
Cat Fines Test Kit
The Parker Kittiwake Cat Fines Test Kit is an innovative breakthrough in the early detection of catalytic (cat) fines. In just 15 minutes, the simple onboard test identifies the presence of abrasive silicon and aluminium cat fines, which can cause irreversible damage to a vessel's fuel system if they become embedded into engine components
Bunker Sample and Drip Samplers
Parker Condition Monitoring offers comprehensive and economically priced solutions for sampling and storing marine and power plant fuel deliveries and meets global legislative and operating standards.
Wear Metals | Machinery Health Check
MHC Bearing Checker
The MHC Bearing Checker is a unique hand-held instrument, providing maintenance engineers with an easy to operate, simple to use and quick method of analyzing bearing condition and lubrication state.
MHC - Memo Pro
MHC Memo Pro monitors high frequency Acoustic Emissions (AE) signals naturally generated by deterioration in rotating machinery. The MHC-Memo Pro is able to monitor a near unlimited number of machines on a periodic basis
Online Sensors
Parker's industry leading on-line sensors provide plant engineers and maintenance managers with real time, continuously monitored testing and wear debris analysis data for critical plant and equipment.
On-site Ferrography Labs
Parker offers sensitive, yet rugged magnetometers for on-site field and laboratory use. These sensors ca immediately identify ferrous contamination without physical contact with the sample. Additional equipment is available for preparation of ferrographic slides for in depth investigation.
www.kittiwake.com