Zenitel
Intercom, CCTV, LAN, Entertainment Systems
Contact For New Buildings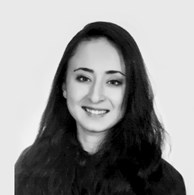 Contact For After Sales (Spares & Technical Services)
Maritime communication system expert; You need systems that work. Every time. Our innovative solutions for intelligent maritime communication deliver reliable performance in all conditions.
We're marine specialists: we know ships, and we speak your language. By choosing Zenitel, your job just got a whole lot easier.
Experience you can trust; Currently, more than 30,000 ships rely on our equipment and systems to keep their crystal-clear communications up and running. With more than 70 years in the business, we have earned our reputation as a supplier of the most flexible, reliable and advanced Maritime Communication Systems available, by providing integrated, type-approved and certified systems for Critical Communication, Data, Safety and Entertainment.
The service you deserve; We have a global presence with an extensive, worldwide partner distribution network, our headquarters is in Horten, in Norway, which is part of the Oslo-fjord Maritime Cluster. We have additional sales and service offices in 12 countries around the world across all continents.
"Service after the sale" is not a cliché at Zenitel. We continually strive to provide ready, responsive Technical Support and Customer Service. We have more than 90 highly qualified technical engineers, worldwide, ready to serve your needs. We also offer 24/7 Customer Service to help keep your communication system in peak performance.
The communication solutions you need; Maritime PABX and PAGA systems to Infotainment / IPTV Systems to Analog or VoIP Telephony Systems, Master Clock Systems, and much more, our marine products and solutions can meet your maritime communication needs.
Zenitel delivers maritime communication systems in conformance with the rules of all major classification societies. Our products are tested according to IEC 60945, IEC 60533 and IACS among other standards, and comply with SOLAS regulations and codes relevant for on-board communication systems.
Whether you are looking to outfit a new build or retrofit an existing system, our solutions give value for money, without sacrificing quality or performance.
www.zenitel.com