EPE
Bilge Oily Water Separators, Reverse Osmosis Plants, Sacrificial Anodes – POLCOR
Contact For New Buildings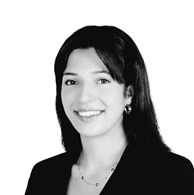 Contact For After Sales (Spares & Technical Services)
The manufacturing activity of EPE begins in 1982 with the design and production of marine environment protection equipment from ships effluents. All products are certified by relevant National and International Authorities and Classification Societies. Aiming at providing complete and reliable solutions for the environmental protection and safety systems, EPE cooperates with major strategic partners. We can offer a wide spectrum of products which exceed our customers' expectations building thus long term and loyal relationships.
EPE, provides high quality reverse osmosis water makers and oily water separators to several customers in all around the world.
EPE also provides Cathodic Protection solutions globally.
Since its foundation, EPE S.A. has developed the Cathodic Protection Activity and materialized up to today numerous projects.
EPE is one of the main specialized suppliers of Sacrificial Anodes and ICCP internationally, with applications to subsea infrastructures, shore and land structures, underground pipelines, wind farms, jetties, ships, yachts.
EPE designs and manufactures its products under registered trademark POLCOR. The zinc and aluminium sacrificial anodes are produced in the company's factory. The production of anodes complies with the highest internationally approved standards of quality and safety. The factory operates in ISO 9001:2008, OHSAS 18001:2007 and ISO 14001:2004. EPE's production capacity is 10.000 tons annually.
The company operates fully equipped laboratory which analyses on a 24-hour basis the chemical elements with a high definition spectrograph and modern facilities for the electrochemical testing for endurance in warm and cold seas. This electrochemical control examines the performance of alloys and products per batch, in accordance with internationally approved standards. We also produce any specification upon request.
www.epe.gr