Steerprop
Azimuth Thrusters (FP)
Contact For New Buildings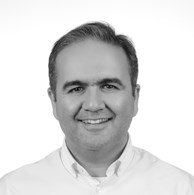 Contact For After Sales (Spares & Technical Services)
Since 2001, Steerprop have delivered more than 750 propulsors to vessels working in the arctic, offshore and cruise industries.
What makes a Steerprop propulsor special is its unrivalled efficiency and reliability, low noise and vibration levels, condition monitoring system with remote service, as well as low life cycle and maintenance costs.
For design offices, Steerprop offer flexibility to make a good vessel. They work closely with you throughout the conceptual phase, making it quicker and easier to design any type of vessel. Their propulsion systems allow you to create higher-efficiency vessels
For shipyards, Steerprop are open, engaged and committed to their success. Their project managers keep to your schedules and plans. All modules are tested beforehand with their factory acceptance testing (FAT), and are easy and straightforward to install.
For shipowners, your vessel will sail smoothly and reliably with Steerprop propulsors. They offer the lowest lifecycle costs, along with low maintenance and fuel consumption. Steerprop start from your operational profile and fine-tune their packages to meet your needs. Steerprop Care condition monitoring helps you plan ahead and reduce risk.
www.steerprop.com